A new screenshot for A Dragon and the Tower
Hello everyone!
We have added a new screenshot for our new project, A Dragon and The Tower. On the screenshot you can see the game's actual gameplay. This is a classic INSTEAD-game. You will explore the game world, gather and use items, talk to characters, solve puzzles and do much more.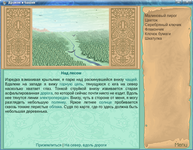 Full information on the game is available here.
---