Ping - October 2020 - Closing the forums, updating server software, alpha testing of A Dragon and the Tower
Hi everyone!
We are still alive. Maybe. Development of our projects is continuing and A Dragon and the Tower is now in alpha stage. which means that beta is coming. Wait for more news. For now, here is a new screenshot: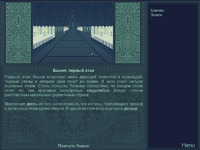 It is time for updates and changes. For awhile we have ignored the need to properly update our version tracking and bug reporting systems, but we should not ignore it for too long. Better late than never, so we are doing it now.
We have decided to close the forums. Two reasons lead to that:
Updating phpbb is not very easy and requires some manual work.
In nearly two years of forums' existence, no real users have appeared.
As always, waiting for your response on our e-mail
---